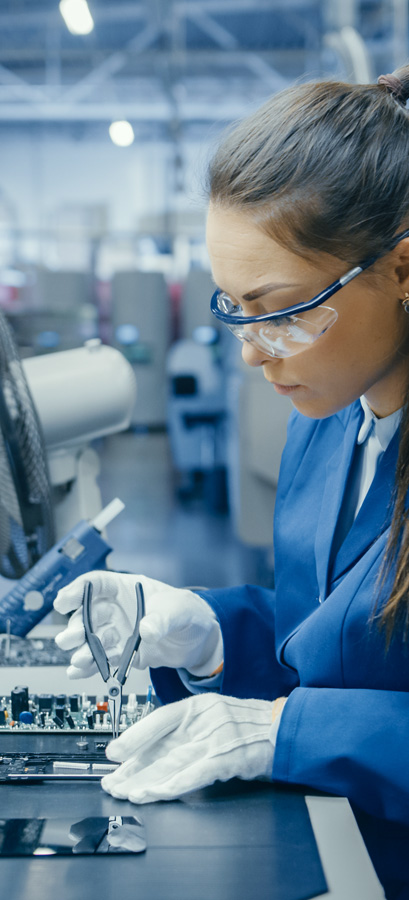 About Dovideq
At Dovideq, we help hospitals across the planet with easy-to-use automated testing equipment for endoscopes. Dovideq distinguishes itself in the medical field by being different from other players. We make the unvisible visible, because we think To do a Good Job, you need good visbility.
About the job
With a technical secondary vocational education (MBO qualification level 4) you can be at the heart of innovative technology. In our facilities in Deventer we assemble, build and deliver testing equipment for hospitals across the globe, from prototype to final product. You'll work in a high-tech environment where standards are high and targets aren't just aspirational – they're necessary.
As a service and assembly engineer, you make sure that our device work properly when they go out the door and keep working as best as the day they left our company.
Some days you'll be on premise to assemble our devices and some days you're on the road to service the same devices at hospitals that have been at the customer for at least a year. We believe that this is the best way to gain knowledge and to have the best equipment in the field.
Since you see what our devices do on a daily basis, you'll be better equipped to assemble them and show your development colleagues where there is room for improvement. The combination of these two roles, makes you a vital pivot in our company! This dynamic environment requires skilled manufacturing and service technicians.
You assemble, adjust, qualify, assemble and deliver components
into a complete Dovideq system. This work includes swapping parts, testing and, cleaning delicate high tech parts and equipment.
The system works according to preset specifications, which will be tested and when approved, you will prepare the device for transportation to our customers worldwide.